By making clothes we are providing a protective barrier between a person and the harsh elements of nature. While trying to protect the world around us from the negative effects of human activity, here at KRAKATAU, we strive to ensure that the barrier we provide works in both directions. Our daily routine is to pursue new solutions and reduce the impact of the fashion industry on the environment, so when developing new collections, we give preference by using the latest high-tech modern materials.
With each upcoming collection, we incorporate greater use of recycled and recyclable raw materials. We learned how to make sustainable jackets, where not only the shell and lining fabric, but also the accessories and insulation are all made from plastic bottles. We have also found a way to eliminate elastane which interferes with further fabric recycling but without compromising fabric elasticity due to the structure of its yarn.
PFCs are chemicals that are used to give clothing, water and dirt repellent properties. These fluorine-containing chemicals negatively affect both the wearer and the environment. Mindful of these facts, we choose PFC-free water-repellent coatings based on natural ingredients.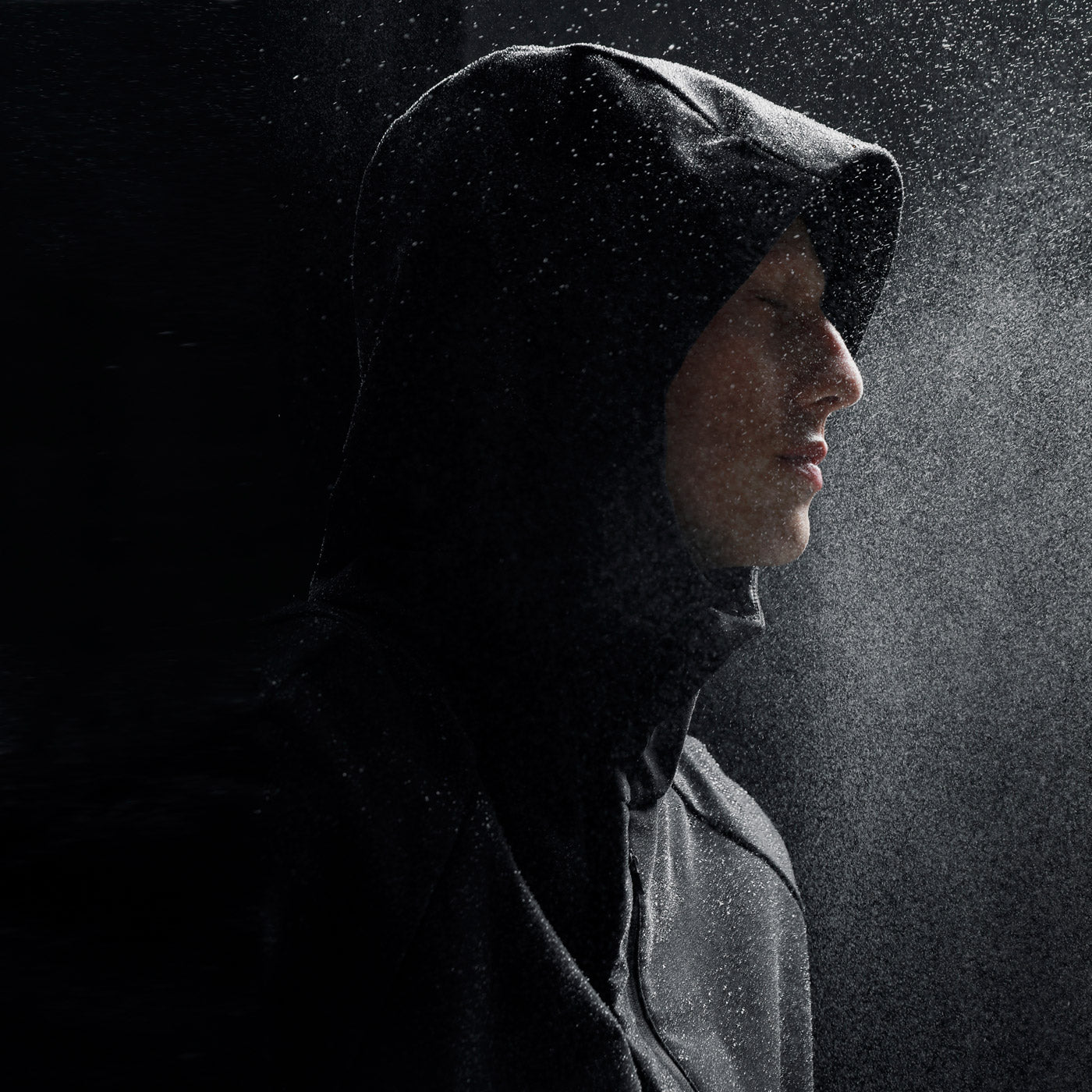 In addition to the unique antibacterial properties of the fiber, cool & dry technology inhibit bacterial growth and prevent odor. This allows the garment to retain its shape after many washes and gives it a longer life.
All our materials are tested for: the absence of formaldehyde, prohibited azo dyes and other harmful substances, as well as color fixation and durability. Our down is certified according to the Responsible Down Standard (RDS), the independent global standard ensuring regard for animal welfare. For example, live plucking and force-feeding are prohibited by RDS.
We invest a lot of effort and resources into the development of long-wear designs, and the durability of our clothing. There is no concept of deadstock in our vocabulary, meaning we intentionally produce less material than we can sell. We provide the ateliers that serve our official stores with basic repair and care supplies, like accessories and original fabric, motivating the owners of our products to mend KRAKATAU clothes rather than dispose of them. We offer repair services during the time our customer is willing to use the product.